Best used cars to buy in 2021
Updated: January 01, 2021
When the economy is not stable, the best choice is a simple, inexpensive reliable model that will not cost a lot to maintain. Avoid turbocharged engines. We recommend these cars:
2010+ Mazda 3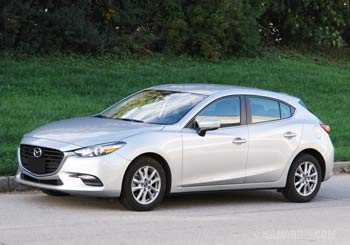 2018 Mazda 3 5-door.
The Mazda 3 is a simple compact car. It offers a good engine and is pretty reliable. If fuel economy is important for you, look for the Skyactiv 2.0L engine. The EPA rates the 2018 Mazda 3 sedan with a 2.0L Skyactiv engine and automatic transmission at 28/37 mpg city/highway. Yes, it's not the quietest vehicle, but it's good where it counts. Read our reviews:
2010-2013 Mazda 3
2014-2018 Mazda 3.
Honda Civic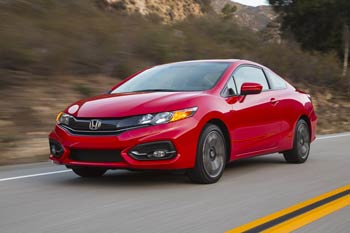 2014 Honda Civic coupe. Photo: Honda.
Honda started out as a motorcycle manufacturer and succeeded in building many great cars. The Civic is one of them. As the world's largest engine manufacturer, Honda knows a thing or two about what makes a good engine. For years, the Honda Civic has been one of the top fuel-efficient commuter cars, thanks in part to its reliable engine. The Civic coupe is a perennial favorite for younger car enthusiasts. We've covered many generations of this great car, and we think that the Civic should be at the top of your list if you are looking for a simple fuel-efficient reliable commuter.
The 2013 Honda Civic with a 1.8L 4 cylinder engine and automatic transmission is rated at 28/39 mpg (32 mpg combined). Read our reviews:
2012-2015 Honda Civic
2006-2011 Honda Civic
Honda Accord 2008 and newer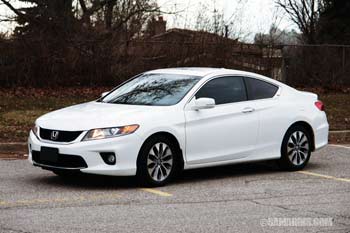 2015 Honda Accord coupe.
The Accord is one of the best family sedans. The Accord coupe is a top pick for a mid-size sporty car. Solid build quality, competent handling and top safety ratings are the key selling points. The Honda Accord comes with a 4-cylinder or V6 engine. It has a roomy interior and is good on gas. The 2013-2014 4-cylinder automatic Honda Accord gets 30 mpg combined (26/35 mpg city/highway). Both the 4-cylinder and V6 engines can last long with proper maintenance. This car will not cost a lot to keep it running, which is a big plus. Read our reviews:
Honda Accord 2008-2012
Honda Accord 2013-2017
Toyota Corolla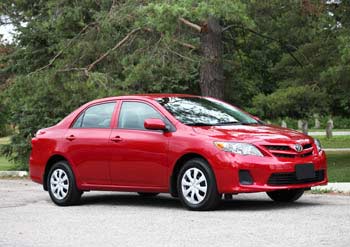 2012 Toyota Corolla.
People say the Corolla is boring, but this is the kind of boring we like. Do you want your car to start every morning and get you where you need to be with the least hassle? The Corolla is it. It's a little workhorse. In the business world, Toyota is famous for its Toyota Production System. Thanks to this system, Toyota consistently produces good-quality cars. Yes, the Corolla will need some small repairs here and there, but it can last very long with good maintenance.
The 2014 Corolla offers an optional CVT transmission. We prefer models with a conventional 4-speed automatic transmission. Read our reviews:
Toyota Corolla 2009-2013
Toyota Corolla sedan 2014-2018
Toyota Prius, Prius c, Prius v, Lexus CT200h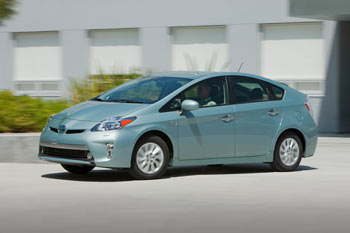 2012 Toyota Prius, Photo credit: Toyota.
It's a hybrid car and yes, the hybrid battery is expensive to replace, but the Prius is known to last without too many problems. If you drive a lot, this car should be high on your list. The 2013 Prius is rated 49/46/48 mpg city/highway/combined, how can you beat that? You can drive up to 570 miles (917 km) on one 11.9-gallon (45 liters) tank. The Prius is the size of the Corolla, but roomier inside. There is also a slightly larger Prius v and smaller Prius c which is even more economical. Lexus CT200h is a luxury version of the Prius. All these cars are also reliable. There are a few YouTube videos where the Toyota Prius lasted for over 300K and even 400K miles. One of the reasons is that the engine always runs in the optimum rpm range.
Toyota Camry 2010 and newer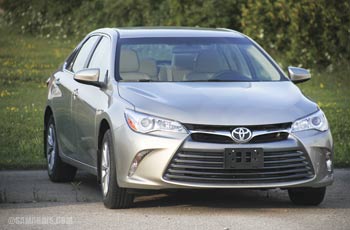 2015 Toyota Camry.
This car comes "standard" on any list for used car buyers. The Toyota Camry is a comfortable and dependable family sedan known for its smooth and quiet ride. The Camry offers plenty of rear-seat and cargo space. The low-maintenance 2.5L 4-cylinder engine is fuel-efficient, yet provides enough power for daily driving. The 3.5L V6 is fast. Both the 2.5L 4-cylinder and 3.5L V6 are very reliable engines. The 2015 4-cylinder Camry with an automatic transmission gets 25/34 mpg and can travel up to 476 miles (766 km) on one tank. Read our reviews:
2007-2011 Toyota Camry
2012-2017 Toyota Camry
Mazda 6 with 4-cylinder non-turbo engine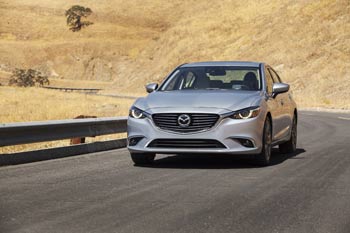 2016 Mazda 6. Photo credit: Mazda.
Mazda is known for making sporty cars and Mazda 6 is no exception. The second-generation 2009-2013 Mazda 6 is a large sporty family sedan available with a 4-cylinder or V6 engine. It was produced in association with Ford. For this generation, we recommend the 2.5L 4-cylinder L5 engine; it can last long with regular oil changes.
The third-generation 2014-plus Mazda 6 was developed solely by Mazda. It offers a fuel-efficient Skyactiv 2.5L inline-4, which is a proven engine with a good track record. The 2014 and newer Mazda 6 is fun to drive and has an upscale interior. The 2014-2016 Mazda 6 with automatic transmission is rated at 26/37 mpg city/highway, which is very good for a family sedan. You can even buy a Mazda 6 with a manual transmission. Read:
Mazda 6 2009-2013
Mazda 6 2014-2019
Toyota Matrix
2012 Toyota Matrix.
The Toyota Matrix is the most practical car you can find. Riding on the Corolla platform, the Matrix offers 49.4 cu. ft of flat cargo space covered with durable plastic. It's also very good on gas. The front passenger seatback folds forward if you need to load a longer item. It's also one of the few small cars suitable for tall drivers, as it has plenty of headroom. The upright driving position makes the entry and exit easy and provides excellent visibility. We recommend the 1.8L engine, as it's known to last. The EPA rates the 2013 1.8L Matrix auto at 26 mpg city and 32 mpg highway. Read our review:
2009-2014 Toyota Matrix
Honda Fit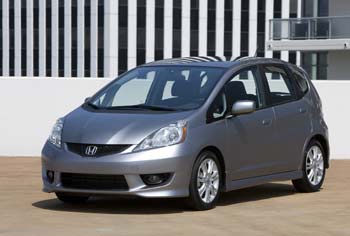 2010 Honda Fit.
The Honda Fit is a practical subcompact. It's reliable, good on gas and won't cost a lot to maintain. It's also surprisingly roomy and offers good visibility. The cargo space won't disappoint you either. The 2010-2013 Honda Fit with a 1.5L engine and automatic transmission is rated at 27/33 MPG city/highway, or 30 MPG combined. The ride is firm and you will hear some road noise, but the Fit is fun to drive and maneuverable around town. It's also easy to park. Read our review:
2007-2008 Honda Fit
Your choice: Vote for one more car to be included on this list
Ford Taurus 2010 and newer: It's hard to miss this sleek full-size sedan with its solid and quiet ride. The 3.5L V6 is a great engine with one downside: water pump placement makes it expensive to replace. Should we include it?

Subaru Impreza 2014+: The Subaru FB engine is sensitive to lack of maintenance and overheating, but the Impreza has a standard AWD which is a big plus for a small car. It's good on gas too.

Subaru Legacy 2010+: The Legacy is a mid-size sedan. Although the long-term reliability of the FB and EZ engines is still a question mark, the Legacy is a great car. It handles well and has a comfortable ride thanks to its low center of gravity and standard AWD.

Infiniti G37/Q50: It's a sporty mid-size sedan with rear-wheel drive or all-wheel drive.
It could be expensive to repair as it gets older, but in general, it's a reliable car.

Chevrolet Impala 2010+: It's a big comfortable sedan. The 2014 redesign made it into a head turner. The question we have is, will it be expensive to maintain at a higher mileage?

Dodge Challenger: It's a great looking car and an excellent highway cruiser. The V8 is a better choice. Thanks to its iconic image, this car will keep its value for a long time. Of course, you might need to buy another daily driver to keep your Challenger in like-new shape.

Tesla Model S: The model S drives like a dream, but problems down the road might be costly. The main concern is the battery capacity and the condition of the electric drive (motors). On the other hand, there is no engine to worry about.

For a used car, we always recommend looking for a lower-trim model with less expensive electronics and a simple audio system that will have less trouble down the road. The more complex features, the more chances that something will go wrong. We also recommend having the vehicle inspected by an independent mechanic before purchase.
---