2007-2017 Jeep Patriot: pros and cons, common problems
It's a Jeep thing, you wouldn't understand. The Patriot is one of the most affordable compact SUVs. Its truck-like shape and iconic Jeep looks made it stand out.
Jeep Patriot interior.
#SUV reviews
The Patriot comes as a front-wheel drive or all-wheel drive, with two different 4-cylinder engines. Transmission choices include a 5-speed manual or CVT. A conventional 6-speed automatic transmission was added for 2014.
The interior is nicely done and practical. The Patriot handles like a car and offers a tight turning circle (35.6 ft).
Pros:
It's a Jeep and a good-looking practical vehicle.
The upright shape means easy access and good visibility.
It's maneuverable and easy to drive.
Affordable price.
Good 2.4L engine.
Available 4WD lock.
Simple, practical interior, decent cargo space.
You can buy it with a manual transmission.
Cons:
It's not super reliable.
In the Salt Belt, the body panels tend to rust.
Doesn't hold its value well.
The CVT transmission will be expensive to repair if it fails.
interior materials could be better.
Jeep Patriot Common Problems:
Common problems include a failing
throttle body
, noisy alternator, rust damage around the wheel wells and other lower areas, suspension and steering problems (
control arms
, sway bar links, tie rod ends), noisy wheel bearings, electrical issues, water leaks in earlier models and CVT transmission problems at higher mileage.
All in all, it's not the vehicle that you'd want to pay top dollars for, but It may work as a not very expensive practical commuter, provided that it's in sound mechanical condition. Of course, you know that it will need some repairs here and there. An extended powertrain warranty that will cover potential transmission failure is worth considering. Read more about the problems:
Difficulties filling the tank can be caused by a problem with one of the valves inside the tank. The fuel tank might need to be replaced to solve the problem.
There was a warranty extension in Canada and the salt belt states for front and rear crossmember (also known as a subframe) corrosion. According to the service bulletin 23-007-17 REV.C, the warranty for crossmember perforation/rust has been extended to 10 years (X69 Warranty Extension).
Erroneous Uconnect prompts might be corrected by reprogramming or replacing the Hands Free Module (HFM). The bulletin 08-031-16 describes the repair.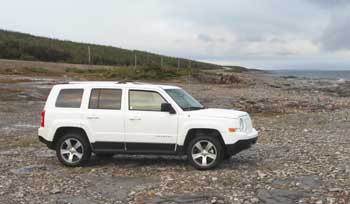 2016 Jeep Patriot (MK74).
The corrosion at the relay box located in the front wheel well (in front of the left front tire) can cause the engine not to start. This
YouTube video
shows the problem and repairs. See also:
how to check fuses in a car
.
A bad gas cap is one of the common causes of the code p0456. The EVAP leak detection unit failure is also mentioned as a possible cause for the same code.
Stalling in early models (2007-2012) is another issue mentioned by several owners. Some owners say it happens after filling up the gas. This
thread
talks about it. There are also a number of complaints on the NHTSA website. Some owners have indicated replacing the fuel tank as a possible solution.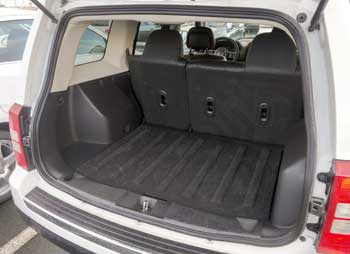 2016 Jeep Patriot.
There was also the safety recall N17 for the 2012 Patriot involving the fuel tank transfer tube, as well as the M11 recall for the 2012 4WD Patriot (Fuel Tank Rollover Valve).
A failed throttle body can cause the throttle control warning light to come on, lack of power and several other driveability issues. Replacing the throttle body is not very difficult, but an OEM throttle body is quite expensive. An aftermarket part is cheaper, but the quality of aftermarket parts is not always up to the standards. Watch this
video
from a fellow car guy explaining throttle body issues.
A bad alternator decoupler pulley can cause a whining / buzzing / rattling noise from the alternator area and sometimes charging system problems. The pulley or the alternator may need to be replaced to correct the problem. The pulley and the tool to replace it can be purchased online. It's not very expensive, but replacing it is not easy without special equipment. We found several
videos
on the subject. Read this
thread
at Jeep Patriot forum for more info.
One of the bearings inside the alternator can also go bad, causing excessive noise from the unit. The alternator may need to be replaced. Watch these
videos
on alternator replacement.
Several Patriot owners mentioned water leaking into the interior from the sunroof and other places.
Check Engine light and electrical / lighting issues are also not uncommon.
To solve the Check Engine light with codes P0139 or P2270, the PCM might need to be reprogrammed, according to the service bulletin 18-011-08 REV.
Read about
repair options for Check Engine light problems
Various electrical problems have also been reported. Tip: with any weird electrical issues, related ground wire connections must be checked for corrosion and looseness. The one that commonly gets corroded is on the rail (frame) near the alternator; watch this YouTube
video
.
The ABS light can be caused by a bad or rusted wheel bearing (the wheel speed sensor is attached to the bearing), corroded wiring under the driver's footrest or a bad wheel speed sensor. The first step is to have the ABS scanned for codes.
Overheating of the CVT transmission can cause loss of acceleration. A failing CVT transmission can cause a whining/humming noise when driving and jerking, as well as loss of power. The issue we have with the CVT transmission is that it's quite expensive to replace even with a used unit.
Engine:
The Patriot comes with either 158-hp 2.0L or 172-hp 2.4L DOHC 4-cylinder DOHC, known as World Gas Engines. The 2.0L is only available in front-wheel drive models. Both engines are not very quiet, but mostly trouble-free. In our view, the 2.4L is a better choice.
Timing belt or chain:
Both the 2.0L and 2.4L engines have a timing chain. There is no timing belt.
Fuel Economy:
The most fuel efficient trim is the 2013-2017 2.0L front-wheel drive with a manual transmission. It gets
23 mpg
city,
30 mpg
highway. The 2007-2012 2.0L FWD Patriot automatic is rated at
23/27 mpg
city/hwy. The 2014-2017 FWD Patriot with the 2.0L and auto transmission gets
22/26 mpg
. The 2014-2015 4WD 2.4L Patriot with a 6-speed automatic transmission shows
21/27 mpg
, allowing it to travel up to 351 miles (565 km) on one tank of gas.
Mechanical:
Jeep Patriot has MacPherson struts in the front and multi-link layout in the rear suspension. Rear brakes are drums in FWD models or discs in 4WD and some FWD models. Anti-lock Brake System (ABS) and Stability Control are standard. The steering is hydraulically-assisted.
How capable is the Jeep Patriot 4WD system?
Similar to most compact SUVs and crossovers, the Patriot has a front-biased 4WD system: front wheels are powered at all times and rear wheels are engaged when needed.
2016 Jeep Patriot.
Unlike most of its competitors, however, the Patriot 4WD system has the Lock Mode. When the 4WD Lock is activated, the system sends more torque to the rear wheels. This can be useful in loose snow or sand at low speeds.
The optional Freedom-Drive II Off-Road Group package offers Off-Road 4WD LOCK mode and Hill Descent Control, as well as skid plates, a heavy-duty alternator and other upgrades. When shifted into Off-Road mode, the CVT transmission engages the internal low-range mode. This will not turn the Patriot into the Wrangler, but can help when climbing a steep hill or navigating through deep snow.
Similar cars:
Subaru Forester 2009-2013 review
Jeep Compass 2007-2016
Toyota RAV4 2006-2012 review
Chevrolet Equinox 2010-2017 review
Jeep Cherokee 2014-2020 review
Dodge Journey 2009-2019
Ford Escape 2013-2019 review
Summary:
The Patriot is one of the least expensive compact SUVs on the used car market, but there is a reason for that. The overall reliability is not better than average.
The 2013+ Patriot has fewer reported problems. If we had to pick the best Patriot engine/transmission combination, it would have to be the 2.4L engine with a 6-speed automatic transmission.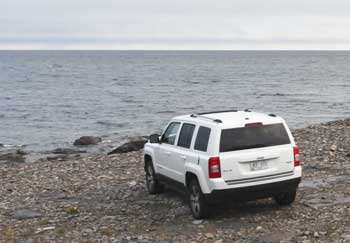 2016 Jeep Patriot.
The 2.4L is a good engine and the 6-speed auto is a better choice than the CVT. Read more:
Pros and cons of a CVT transmission
.
We test-drove the Jeep Patriot for over 3,500 miles in Newfoundland, and other than uneven wear of the rear tires, we haven't experienced any problems. It was a nice comfortable ride and was good on gas.
One of our friends bought a used 2008 Jeep Patriot as a cheap commuter and drove it for a couple of years. He said he changed the control arms and did some other front end repairs, changed the alternator and the CVT transmission was making a humming noise, but he did not repair it, and eventually sold it the way it is.